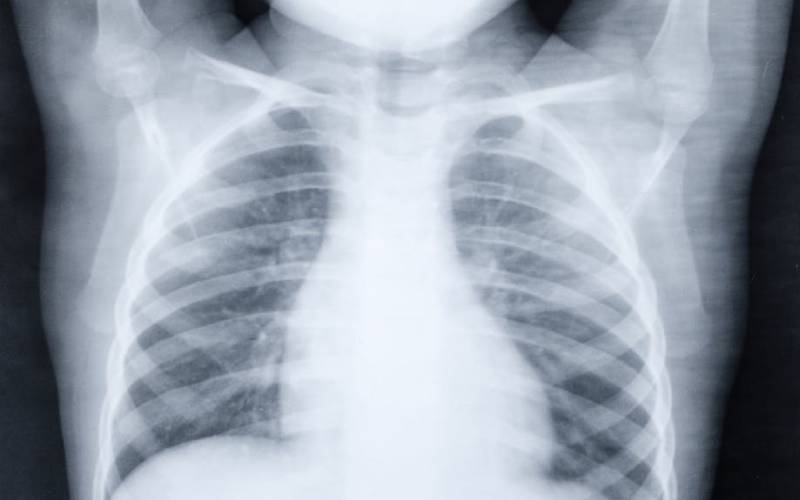 Pneumonia is the leading cause of death among children in Kenya with Kericho, Kisumu and West Pokot counties bearing the highest burden, according to the Ministry of Health.
It accounts for 15 per cent of all mortalities in children in the country followed by diarrhoea, malaria, HIV and other Non-Communicable Diseases (NCDs).
Pneumonia which is caused by viruses, bacteria and fungi, is a form of acute respiratory infection that affects the lungs, ranks Kenya among the top 15 countries with the highest premature deaths globally.
Pneumonia was the second killer of children under five after malaria in 2017 when at least 9,000 children succumbed to it.
The counties of Narok, Samburu, West Pokot and Marsabit have recorded increased cases of Pneumonia in the past 12 months.
Dr Issak Bashir, head of the department of family health at the Ministry said "every year in Kenya, it is estimated that 134, 500 babies are born preterm that is below 37 weeks, and close to 14,000 die due to premature related complications."
"Death of children after the neonatal period remains high in Kenya with pneumonia as a leading cause of death at 15 per cent in 2018," states the data from the Ministry of Health which has scaled up strategies and interventions to prevent neonatal death including the introduction of new childhood vaccines like pneumococcal and rotavirus.
It also has the Integrated Management of Childhood illnesses (IMNCI) for use in peripheral hospitals whose coverage stands at 51 per cent besides using Emergency Triangle Assessment and Treatment including admission (ETAT +) in high volume facilities whose coverage remains low.
Dr Issak Bashir added that "use of Amoxicillin Dispersible Tablets (DT) on the treatment of pneumonia and the ongoing studies and training on the use of pulse oximeters for early identification of hypoxemia and use of oxygen in children with support from development partners."
Other interventions include kangaroo mother care, exclusive breastfeeding for six months, use of recommended antibiotics, hand washing, good nutrition and adequate indoor ventilation.
The new pneumonia guidelines recommend treatment, using high dose Amoxicillin Dispersible Tablets (Integrated Management of Newborn and Childhood illnesses, 2018.
The ministry raised concerns that even with sensitization on respiratory diseases in children's care, seeking acute respiratory infections is still low at 67 per cent.
Most parents and guardians seek care when it is too late to save a sick child.
The ministry noted that childcare service will be given priority through the implementation of the Universal Health Coverage (UHC, which is to be adopted by February next year.
"The government of Kenya is keen to prevent the child mortality rate through UHC by strengthening primary health care system," noted the ministry which also intends to adopt other inventions including Kangaroo mothers care and breastfeeding exclusively for six months.
Also, at least 134,500 babies are born too soon every year while globally, the number stands at 15 million babies with more than 1 in 10 babies born preterm, and another 2.5 million die, in the first month of life.
It is worrying that 75 per cent of the deaths occur during the first year of a child's life and 48 per cent during the first month of birth.  
Related Topics