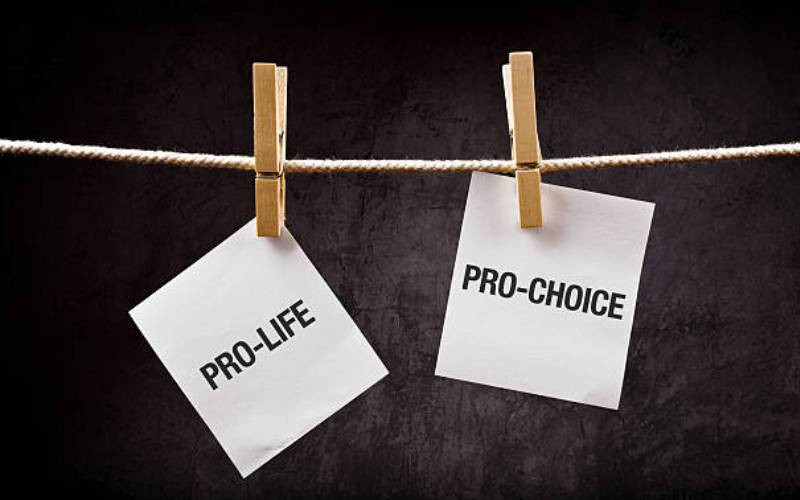 When the US Supreme Court reversed a 1973 judgement legalising abortion, its verdict received praise and criticism.
Kenya Christian Professionals Forum (KCPF) chairman Charles Kanjama sent a press statement praising the decision.
He said the judgement would have a bearing on decisions made on abortion locally, including a Malindi High Court's verdict that found three sections of the Penal Code unconstitutional for criminalising abortion. He hopes that the verdict will be reversed.
"We applaud the US Supreme Court's decision which has overturned their pro-abortion decisions. This will hopefully pave the way for greater respect for life, from the moment of conception until natural death," said Kanjama.
Martin Onyango of Centre for Reproductive Rights, praised the Malindi verdict stating that Justice Reuben Nyakundi had strongly affirmed that abortion care is a fundamental right under the Constitution.
According to him, the US top court's judgment has not overturned the support for legalising abortion.
"The global support towards recognition of abortion as essential health care is at an all-time high world over," said Onyango in his opinion carried by Daily Nation.
Kanjama in his reaction said KCPF, a pro-life lobby, had appealed a decision by a High Court in Nairobi reinstating safe abortion guidelines. It has also appealed the Malindi case.
He said: "KCPF is confident that alongside the church and all people of goodwill in Kenya, we will not grow weary, we will not rest until we restore a culture of life in Kenya for ourselves and for our prosperity."
Onyango said nearly 60 countries have liberalised abortion over the past 30 years. According to him, a blanket ban is not only a risk to a child but to its mother.
He cited countries such as Benin, Liberia, Ireland Argentina, France, Germany, South Africa, Kenya, Mexico, and Nepal as among countries that have amended their laws recognising abortion rights.
"While overturning Roe may embolden opposition groups to push against the gains made on abortion rights, it cannot stop the overwhelming global progress and support for legalising abortion as an essential form of healthcare," said Onyango.
[email protected]     
Related Topics